If you want to prevent rat and mouse problems, you need to know how they get into homes.
Pest management is important for this reason. Rats can use gaps in the building's base or openings in the rooftop. Their main goal is to find a place with easy access to shelter, as well as food and water sources.
How do rats get in your house?
Don't let a rat issue prevent you from enjoying the comfort of your house. Consider hiring professional rat control services to get rid of them for good! Discover common ways these annoying rodents enter and find out how to repel rats and keep them away!
Rats find their way into your home by breaching…
1. Walls and Foundations
Rats can fit into tiny gaps, even as small as a coin! This is why you should fix any cracks or openings in your home's foundation, walls, and crawlspaces.
2. Chimneys
As the temperature drops, rats often seek warmth and shelter by entering homes through chimneys. To stop rats from getting in, think about putting a chimney cap with a mesh cover. This will block small rodents from coming inside.
3. Roof Damage
If you notice rats in your attic, it's likely that there are openings in your roof. Look out for missing shingles or any holes in your roof.
Be sure to fix any roof damage right away!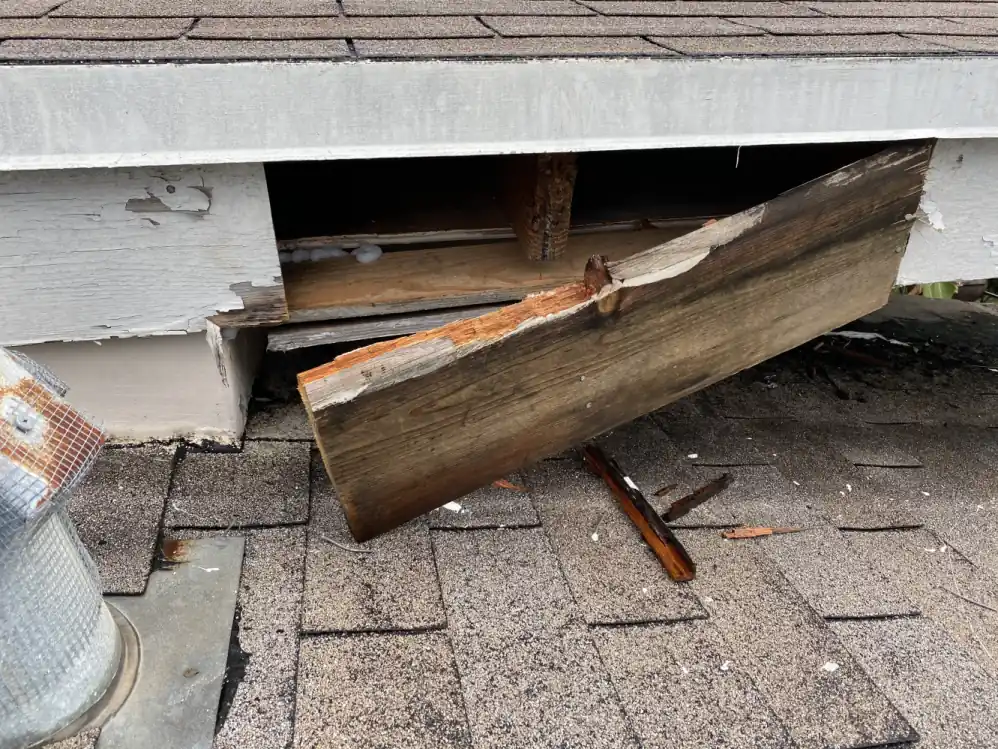 4. Ventilation Systems
Vents often feature openings big enough for rats to enter, and they can also slip through spaces around the vent. To stop rats from entering your home via vents, promptly close any holes and gaps.
5. Window Gaps
Rats can easily enter through openings or breaks around windows. To prevent this, close all gaps and inspect your screens for any damage.
How Do Rats Enter Homes From Sewers?
Rats easily reach the surface and enter houses. They detect gaps and cracks in brick and clay sewer pipes and dig tunnels to reach the top. These cracks can happen because of aging, ground settling, wear, tree roots intrusion, or excavation. Rats can dig through up to eight feet of solid earth.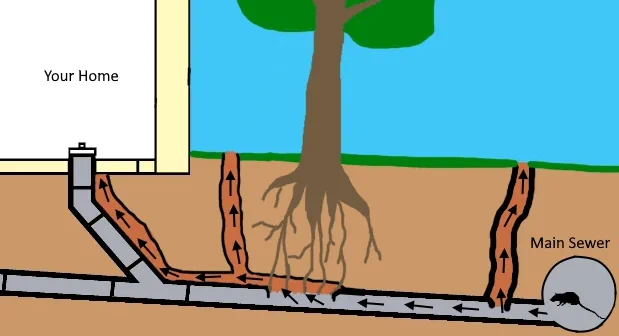 When rats reach the surface, they locate food beneath fruit trees, inside gardens, flower beds, pet enclosures, and our houses. Once close to the base, rats conveniently exploit dirt floors, openings in cement floors, and stone walls.
Rats can get inside by:
Climbing pipes on the side of the house
Going through an open basement floor drain, rooftop drains, and sewer openings
They can even enter through toilet bowls.
Rats Don't Stay in Sewers
If rats remained beneath the surface, they wouldn't pose much threat to anyone except those working on sewer maintenance. Cities with many rats often discover that their sewers act as breeding grounds.
The fast growth in rat numbers makes them leave the crowded sewers. They look for food and shelter above ground. Additionally, rats may exit the sewers due to flash floods, construction work, or any disruption in their food source. They then look for refuge in individual residences, garages, and storage areas.
Some Basic Facts
Rat infestations in sewers are a widespread issue. These underground tunnels are perfect for rats since they offer a suitable living space and abundant food.
Sewers are a nice home for rats. They are warm in the cold seasons and cool in the hot weather. This is different from above-ground areas. They don't have much trouble from people or other animals.
Also, they can easily find food from trash systems. Being skilled swimmers, rats don't face difficulties living in sewers, except during floods.
6 Things That Attract Rats to Your Home
According to a 2019 survey by the Census Bureau, around one in eight American households – that's nearly 15 million out of 124 million – reported seeing rodents in their homes over the past year. The reason is that our houses give rats a place where they can live comfortably while meeting all their needs.
Here are the 6 things that attract rats to your home:
People and pet food
Hiding spots
Garbage
Water
Plants
Materials for building nests
When rats find a place with any of the six things they need, they will probably try very hard to get inside the property.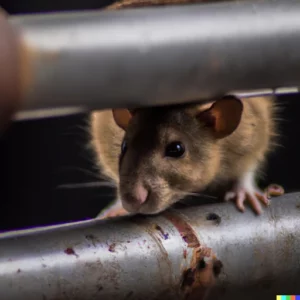 Call On Demand Pest Control at the First Sign of Rat Infestation
Rats reproduce quickly, so it's crucial to get rid of rats as soon as you can. If you find chewed things, lost food in your kitchen, and rat poop in your house, call a professional rodent control company right away.
At On Demand Pest Control, we provide top-notch plans to guarantee a rodent-free home. Contact us today for a free rodent inspection!